We're excited to introduce Dynadot as one of our sponsors for the ICA Dinner at NamesCon 2023. It is our utmost pleasure to provide further details about our sponsors, emphasizing their valuable contributions.
Dynadot is an ICANN-accredited domain name registrar headquartered in San Mateo, California. With more than 20 years in the domain industry and over 4.5 million domains under management, Dynadot maintains a commitment to providing customers with affordable pricing, dynamic technology, and excellent customer support.
This is what the Dynadot team told us about their support of the ICA: "Dynadot is proud to support the ICA in its initiatives to protect registrant rights. Our dedication to our customers extends beyond providing excellent domain management services but also ensuring that their rights as domain owners are protected. The Dynadot team looks forward to networking with our registrants at the ICA dinner to learn how we can better serve them."
Dynadot has been an ICA member for the past 6 years and we appreciate their continued support. We are delighted to have the wonderful team from Dynadot join us at the ICA Dinner at NamesCon.  If you have any inquiries about Dynadot or their services, feel free to seek out Todd, Hallie, Caleb, or Alex—they will be more than happy to chat with you.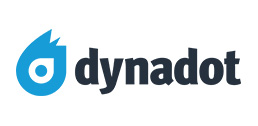 Our sponsors help make our events possible and more affordable. They also demonstrate their commitment to the well-being of the domain name industry and its secondary market. We encourage you to take advantage of the services they offer when making decisions about service providers. By doing so, you not only support our sponsors but also contribute to the growth and success of our industry.