We're thrilled to announce that the ICA Member Meeting is returning to Las Vegas next year!
We'll have an opening reception on the evening of January 17th and then two full days of events and activities on January 18th and 19th.  For those attending Affiliate Summit West, it's an easy transition from one event to another.
We are still finalizing the details, including the hotel venue and we'll provide updates as the details are finalized. As in past years, the meeting is open to ICA members, and their +1s, only.
Members, let us know what you want to see and do during the 2024 meeting. After all, it was your participation and recommendations that made the last meeting so fun and successful.
We are excited to see many of you in Las Vegas in January 2024!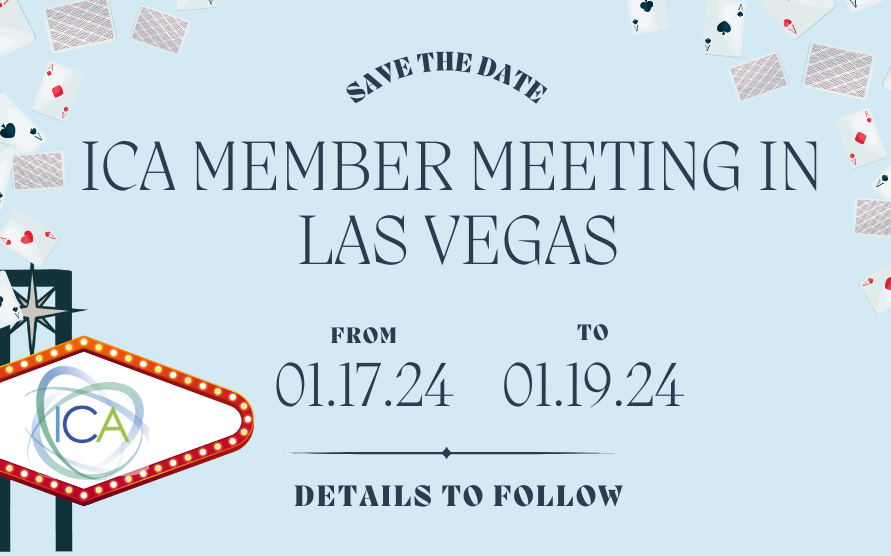 Learn more about ICA's previous Member Meetings.
ICA Member Meeting – January 2023
ICA 15th Anniversary Meeting – September 2021