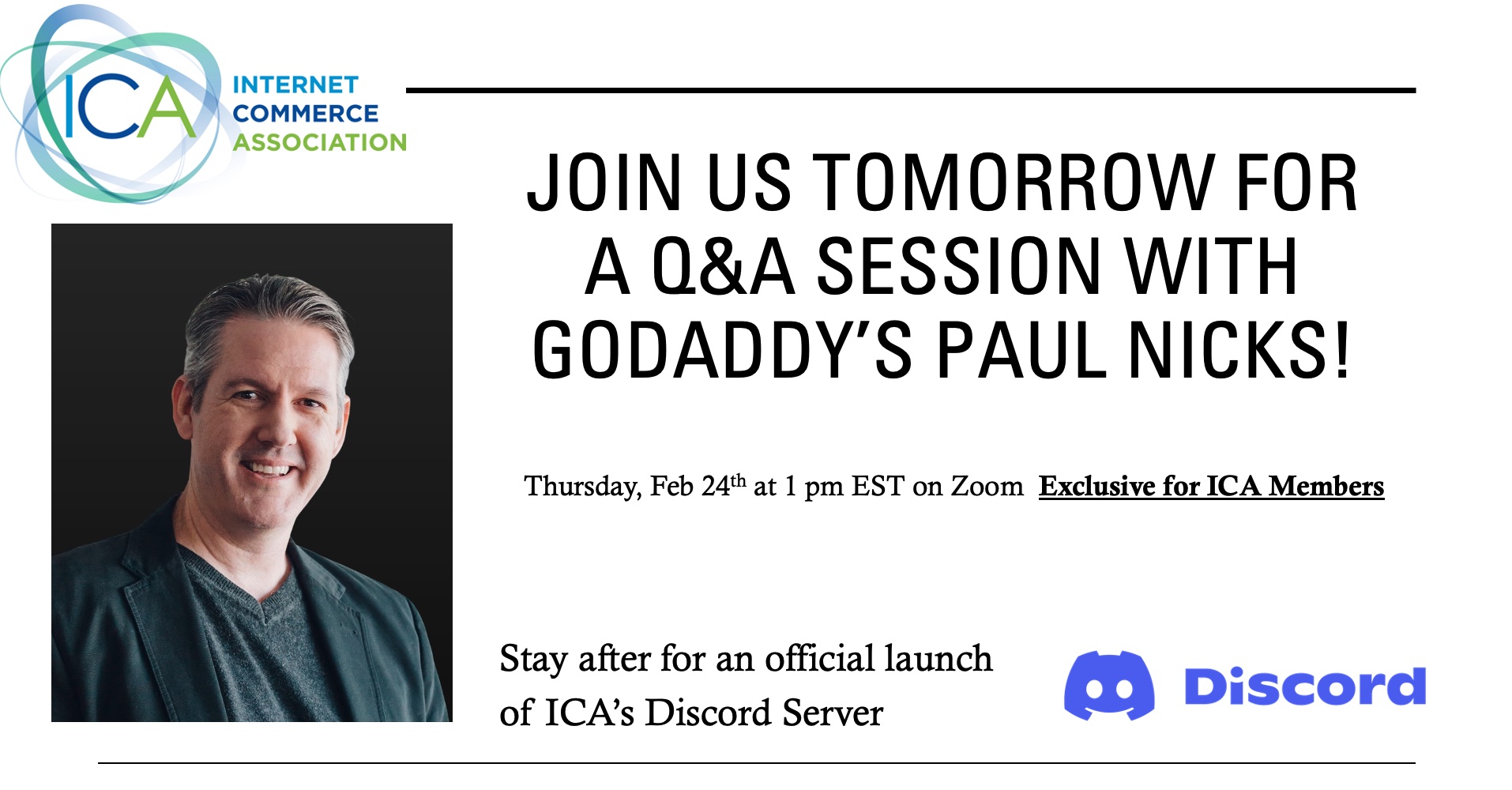 We have a very special event planned for all ICA members. For the first time in his new role as President of Domains, Paul Nicks will speak to ICA Members in an exclusive Q&A session.
Paul has been with GoDaddy since 2007 and has recently been promoted to the highest level of GoDaddy's leadership. We're fortunate to have had the benefit of his guidance as an ICA Board Member for the past two years. Those of you who attended ICA's in-person Meetup in Vegas this summer had the chance to interact with Paul during his Q&A session there and heard the straightforward, in-depth answers he provided.
We are thrilled that Paul is willing to share his extensive knowledge and experience with all ICA Members! Now is your chance to ask Paul those questions you have been wanting to have answered.
We invite you to join us on Zoom tomorrow, Thursday, February 24th, at 1 pm EST. If you're an ICA member and don't have the zoom invite yet, please contact Kamila.
After Paul's Q&A session, stay on the Zoom call for a short walk-through of ICA's new Discord server.  The ICA has an incredible group of members. From newcomers to those at the top of the industry, your membership in the ICA shows that you care about the future of the industry and that you care about building a community with others in the industry. One of the greatest benefits we offer our members is access to this exclusive community. We are here to learn from each other, to support each other, and to share some laughs and fun. Discord gives our members a way to engage with each other and we are delighted to offer this resource to our members.