Now that we've had some time to settle back at home, but the memories are still fresh, we wanted to recap and share the fantastic member meeting in Las Vegas. We received overwhelmingly positive feedback from many of you following the event, with most of you expressing that the meeting was both productive and enjoyable!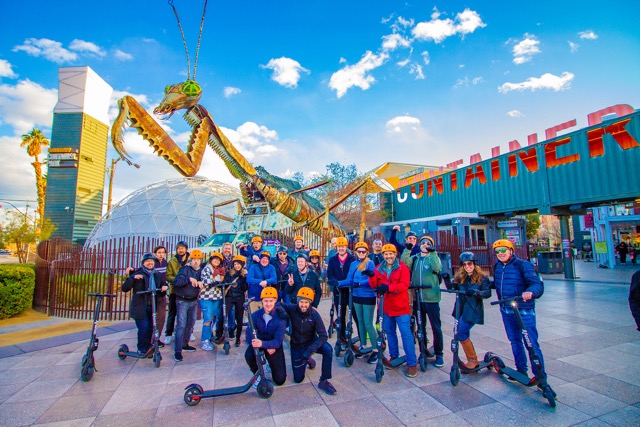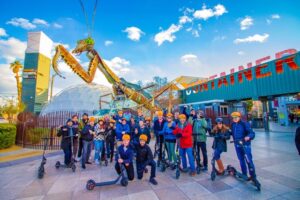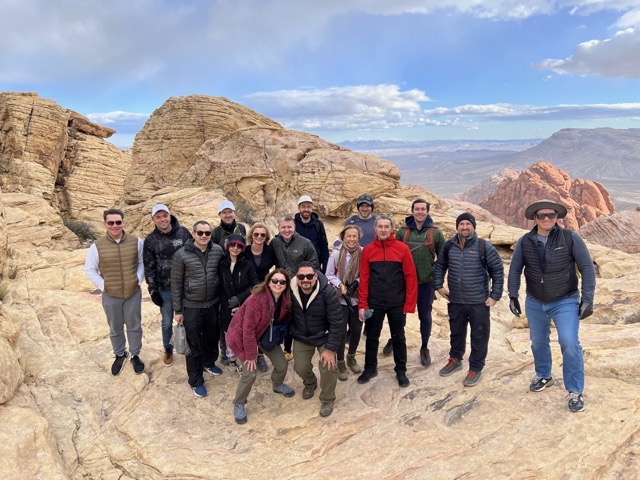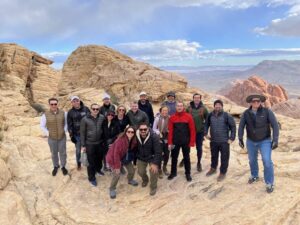 We got to catch up with old friends, make new connections, learn from each other in small groups and panels, and have some fun during our outdoor activities and the evening receptions. The city of Las Vegas and the brand-new Resorts World Hotel provided the perfect backdrop for a good time. From the world-class food to the exciting nightlife, it was the perfect setting for a memorable experience.
The first-day highlights included the opportunity to participate in social events, such as visiting the famous Neon Museum, exploring the city's downtown art district on electric scooters, driving exotic race cars, or hiking in Red Rock Canyon. The evening's treat was a reception and an intriguing mentalist show by Alain Nu, who dazzled even the biggest skeptics.
The second and third days focused on sessions such as an AMA (ask me anything) with GoDaddy's Paul Nicks, the policy update by Zak Muscovitch, a UDRP update with ICA's Zak, Nat, and Jay, and a fun and informative legal session by John Berryhill. Broker Breakfast brought in over 20 attendees and helped us move the Broker Code of Conduct initiative forward. We also had some engaging guru table discussions on topics ranging from domain investing to brokerage and domain name law. Some of our corporate members also had the opportunity to share what their companies have been up to during the business table discussions.
In addition to the sessions, both evenings offered evening entertainment – the spectacular reception in bar Zazu on Monday night and a Vegas show, Wow on Tuesday evening.
But the real magic happened in the little moments – chatting with fellow members over breakfast, bonding over drinks in the evening, and exchanging ideas in between sessions. It was amazing to see so many of our members in one place!
And as with any meeting, it would not have been possible without the generosity of our sponsors. Thank you to our main sponsor, GoDaddy, and all the others: Gregg McNair and Premium Traffic Limited, SquadHelp, Parking Crew, and Above.com. Their help made this fantastic event filled with learning, growth, and fun possible.
And lastly, a big thank you to everyone who helped make this meeting a success – Zak, the ICA Board Members, Kate Dwyer, and several of our members who helped out before and during the meeting – Kina Merdinian, Jason Sheppard, Kevin Fink, Steven Kennedy, Jeff Neuman, and Bill Sweetman for MC-ing the event! In addition, thank you to Ron Jackson and Andrew Allemann for their excellent coverage of the meeting and for sharing it with their readers. You'll find several accounts of the meeting on DNJournal's Lowdown: Day 1 and Day 2 and Domain Name Wire's reflections from the meeting and Andrew's recap of John Berryhill's terrific session: What You Do Know Might Hurt You
We are already looking forward to the next one!