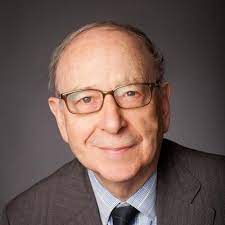 The ICA honored Gerald Levine, the respected intellectual property lawyer and scholar, with the Lifetime Achievement Award for his outstanding contributions to the world of domain name law. The award ceremony was held virtually last Thursday, April 27th, bringing together Gerry's friends, colleagues and ICA members.
Known as Gerry to his friends and colleagues, he's had a remarkable career in IP law, serving as a partner at Levine Samuel since 2004, and teaching at top universities including Columbia Law School, Cardozo Law School, and New York Law School. Gerald Levine has authored many articles and books on intellectual property law, focusing on the Uniform Domain Name Dispute Resolution (UDRP) Policy. However, his legal treatises on trademark and domain names hold special significance.
The ICA Lifetime Achievement Award acknowledges Gerry's unmatched expertise on domain name law and his commitment to delving into and discussing UDRP Policy jurisprudence.
Gerald Levine's recognition by the ICA is a well-deserved tribute to his longstanding contributions to the field of intellectual property law. His treatise and scholarly work have played a crucial role in advancing the understanding of domain name law and UDRP jurisprudence, benefiting both trademark and domain name owners.
In addition to the Lifetime Achievement Award, an annual lecture series will be established in honor of Gerald Levine. This lecture series will serve as a platform to promote discourse and learning in the field of the UDRP.
You can watch the highlights of a touching tribute Gerry's friends and colleagues created for the occasion here